Experience the islands in your home.
•The keepsake boxes are $45.00 + shipping & handling
•6 bars of handmade coconut oil soaps - labeled with the language and spirit of the rainforest
•A Loofa Sponge with the Salt Creek Logo
•A letter from our heart to yours documenting the Covid-19 world pandemic across the borders of the world. 
•A chance to win a Free Trip to Bocas del Toro at Azul Paradise Resort and Hotel 
• 1 to 1 donation of soap back to the communities that need them. 
I just received my beautiful Salt Creek Soap package. It comes in such a neat package along with six unique soaps that do not have that "soapy" smell. It's a natural smell, as if you are at the Island of Bocas DEL Toro itself! They contain all natural ingredients and zero preservatives! I feel so good about my purchase, knowing that this is ultimately helping the indigenous people of the island survive during these difficult times. Thank you for my beautiful soaps!
Michelle Hill
*****
The quality of the soap is amazing! It's heavenly!
Tiffany Lensch
*****
While at Azul Paradise on our honeymoon, My husband and I were able to visit the small community of Salt Creek. Everyone was welcoming & very humble people. You could see the love and warmth in the community. So in our bungalow at the resort we had Salk creek soaps in our showers. They were so amazing wish we would of thought of buying some while we were there. (Not something I was thinking on my honeymoon) So blessed we are able to purchase now.
Melissa Lopez
*****
Great quality soaps from a company with an amazing mission.
Kirsten Marie
*****
PARADISE BLOG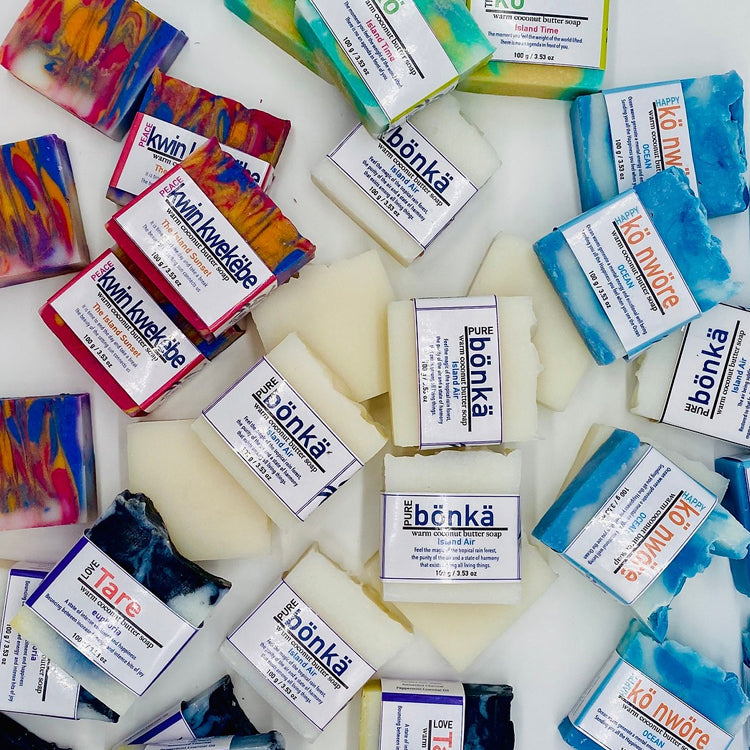 Keeping everyone updated! 😀   🌍 Last week we were able to buy another 58 gallons of coconut oil! This is a huge milestone.   To date, we've purchased over 200 gallons from the community since COVID 19 shut down tourism.   ❤️ The team at the beach is still making the freshest coconut oil on earth. The team here in Bocas Town is preparing...